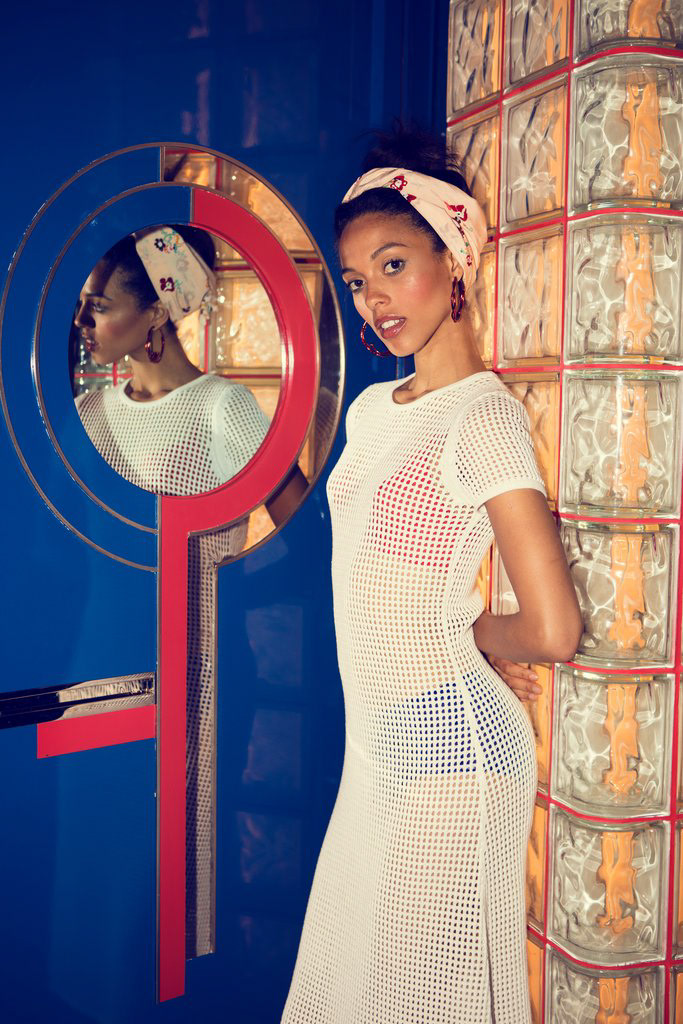 First Stop: Miami 
Packing outfits for vacation, or a weekend trip, seems easier said than done. At first, you think your favorite jeans and a fun, colorful blouse is all you need. But the next thing you know, the only clean pair of pants you can wear to that rooftop party are your athletic leggings.
While, I'm not suggesting you need to spend a decade packing or getting ready, life does become simpler if you feel comfortable and attractive in the clothes you wear and love. A new collection from LHD has solved this problem for all of us.
Each season, LHD offers a new collection inspired by a specific destination. So next time you're deciding what to pack for a place like Miami, LHD's Miami pieces have already answered all your questions and worries. Offering a line of luxury travel-style pieces, all of their t-shirts, accessories, pants and dresses complement the person, while emulating the destination's culture, style and people.
"A well-seasoned traveler with an admirable passport, Laure [the founder] wanted to create a collection inspired by the destinations she loves most
— Lhd
The founder, Laure Heriard Dubreuil, used her traveling and experience in the fashion industry to launch her first LHD line, Miami, in 2017. The company has also collaborated with many respected artists, such as Linda Farrow and Pierre Hardy.
Next season's collection, St Tropez, will be coming out Mid June. Their pieces, both comfortable and attractive, emulate an effortless destination style. This fashion brand is both high luxury, and helpful for eliminating unnecessary travel stress. While this company is new, many will be impatiently waiting for each season's release with excitement. 
ALL PICTURES & CONTENT IS COURTESY BY OWNER, LHD.