Scroll Down To Read About Process.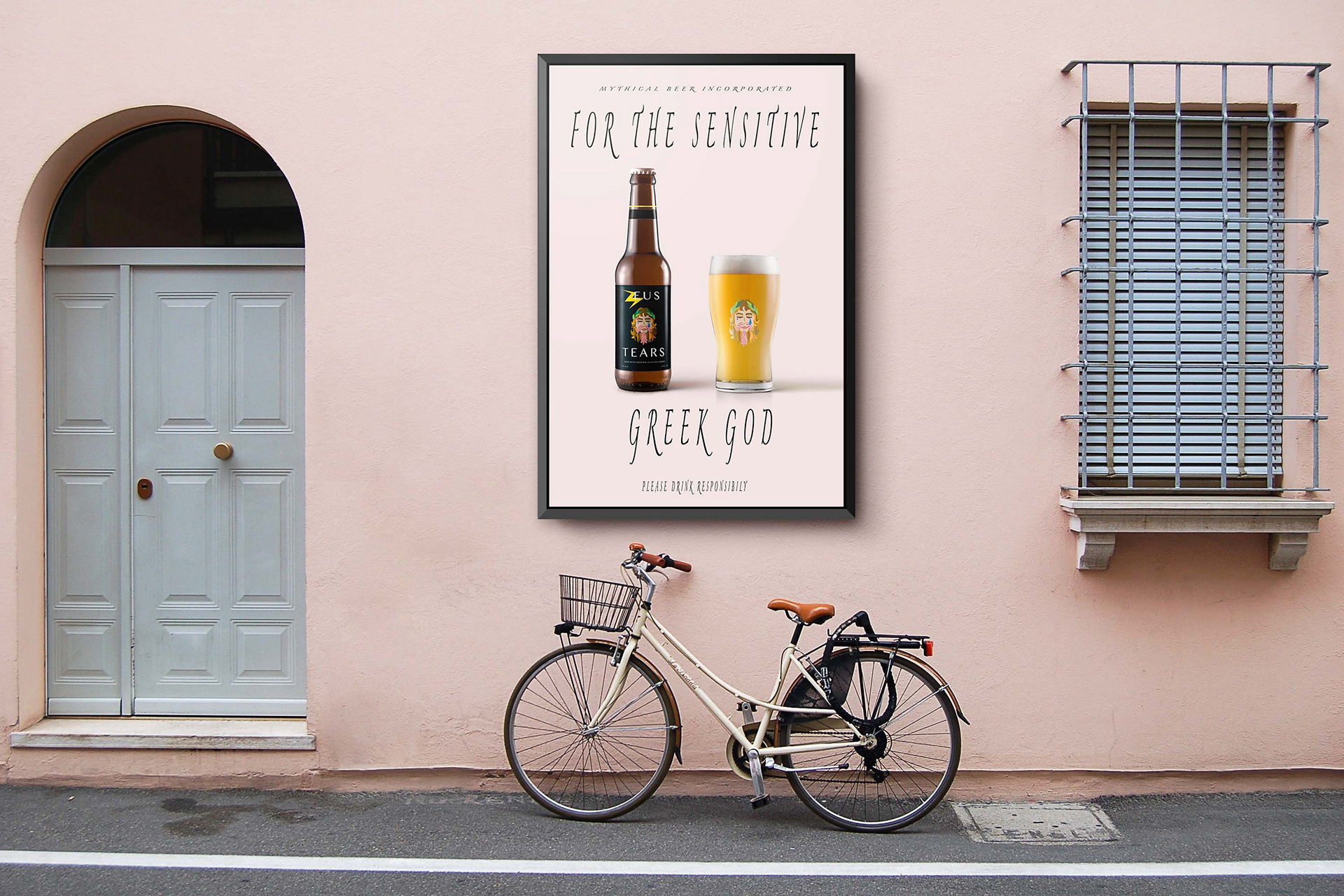 Create a new branding design for launching beer company. 
 Create a "purposefully messy", simple, illustrated, colorful packaging design for a "young, stylish" consumer. 
 Create a name for the brand, something interesting, humorous and creative. 
 Create a brand identity that sets it apart from other beverage designs. 
 Design something that doesn't just entice the consumer, but strives to build a relationship/trust with brand. 
 Name company is funny, but also taking seriously and isn't just for the "one time taste test."
SOLUTION WITH AESTHETICS:
For the color palette, I used Ancient and Nature tones with an accent of the lighting bolt. 
The main draw is the illustration, and the surrounding work is complementary.
I kept the type faces all the same. That way the eye was not over crowded with multiple color, and fonts. 
This design is meant to be used as a collection of different bottles. 
 Used Photoshop, Illustrator and Sketches for this project.