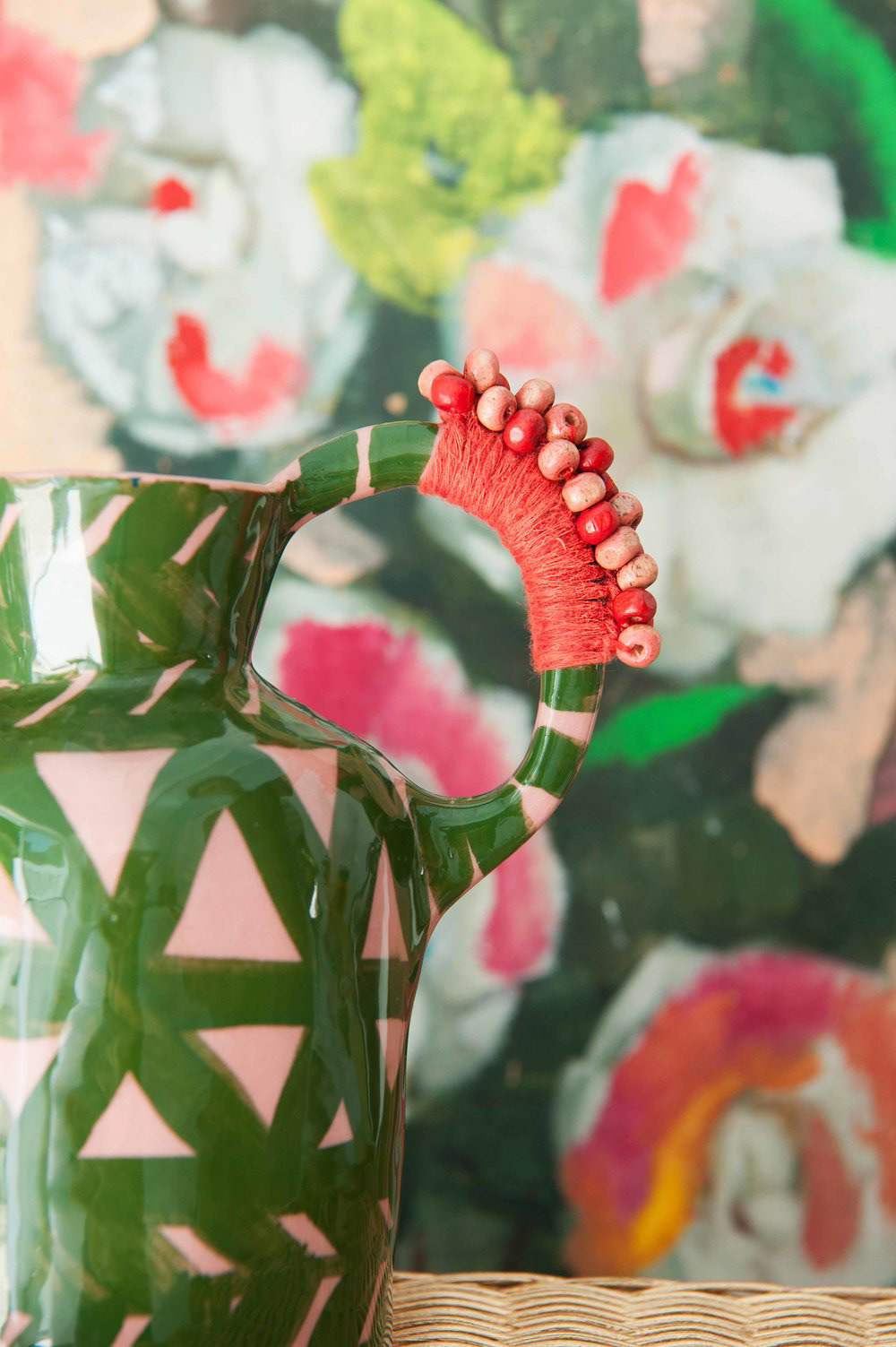 World-renowned ceramist, Anna Westerlund, has been featured in exhibitions at the MOMA in New York and the Portugal Convida visual arts exhibit in Barcelona. Her half-Swedish half-Portugese heritage continues to inspire her diversified, yet simply, designed pieces. 
With collaborations with Anthropologie, Sézane, Atelier Lígia Casanova, Atelier Graça Viterbo, and Omnia, her style and creativity could never go unnoticed. To date, she has designed and created products such as, bowls, mugs, cups, jugs, teapots, trays and even handmade earrings. 
As a former model she was given the opportunity to visit numerous countries, and explains that "[she] embrac[ed] every opportunity to wander around looking for museums and art galleries, thus quenching her 'thirst' for creativity." 
Her pieces, delicate and beautifully represented, emulate her heritage and design background in every manner. Her work continues to entice and spark creativity among individuals across the world. 
"...Keeping my eyes open and a big heart to look around me is my inspiration for each collection.
Anna creates two collections each year. Each represents a season, a mood and a theme. She is currently creating a new collection, named Tropicalia. To keep up to date with her projects and collections, you can follow her on instagram or search her site, both linked below. 
While her pieces are made in her studio in Portugal, she ships worldwide. 
Instagram: AnnaWesterlundceramics
ALL PICTURES AND CONTENT IS COURTESY OF OWNER, ANNA WESTERLUND.